NVTA Draft TransAction Plan and Project List
Provide Comment

Through September 18, 2022 at 11:59 p.m. ET
VIDEO: How NVTA's TransAction and Six Year Program are Interlinked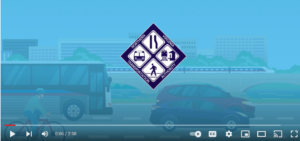 Latest Survey Results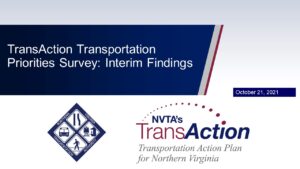 TransAction Transportation Priorities Survey Findings 2021
NVTA TransAction Technical Report (November 2018)
---
NVTA TransAction Plan and Project List (Adopted October 2017)
---
NVTA Draft TransAction Plan and TransAction Plan Project List
---
NVTA TransAction Public Hearing July 13, 2017
---
NVTA TransAction Video
NVTA TransAction Overview Presentation
---
Thoughts from NVTA
---
NVTA TransAction Documents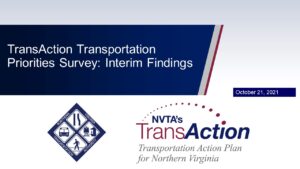 TransAction Transportation Priorities Survey Findings 2021
---
NVTA TransAction Participation Archives
Fall 2016 Past Poll Results
NVTA TransAction Poll #2
This poll has been closed.
What do you think would most help with reducing traffic congestion?
See below for the final results Fall 2016 Poll #1
This poll has been closed.
Which one of the following best describes why reducing congestion is important to you personally?
Participate in an opportunity that comes once every five years. Northern Virginia, August 1, 2022 – The Northern Virginia Transportation Authority (NVTA) is seeking public input on Northern Virginia's long-range transportation plan, TransAction, with goals to enhance...
NVTA Update Newsletter Sign Up
Receive updates about TransAction and other initiatives at NVTA.