NVTA Draft TransAction Plan and Project List
Provide Comment

Through September 18, 2022 at 11:59 p.m. ET
VIDEO: How NVTA's TransAction and Six Year Program are Interlinked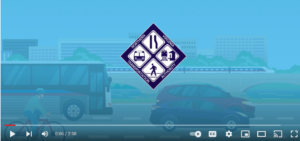 Latest Survey Results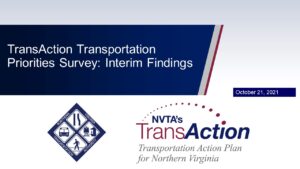 TransAction Transportation Priorities Survey Findings 2021
NVTA TransAction Technical Report (November 2018)
---
NVTA TransAction Plan and Project List (Adopted October 2017)
---
NVTA Draft TransAction Plan and TransAction Plan Project List
---
NVTA TransAction Public Hearing July 13, 2017
---
NVTA TransAction Video
NVTA TransAction Overview Presentation
---
Thoughts from NVTA
---
NVTA TransAction Documents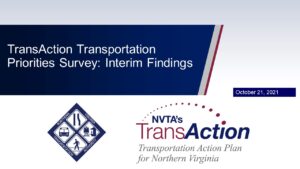 TransAction Transportation Priorities Survey Findings 2021
---
NVTA TransAction Participation Archives
Fall 2016 Past Poll Results
NVTA TransAction Poll #2
This poll has been closed.
What do you think would most help with reducing traffic congestion?
See below for the final results Fall 2016 Poll #1
This poll has been closed.
Which one of the following best describes why reducing congestion is important to you personally?
It's a milestone with regional impacts that happens once every five years. Northern Virginia, December 8, 2022 – On the evening of December 8th, the Northern Virginia Transportation Authority (NVTA) adopted the updated long-range transportation plan for Northern...
NVTA Update Newsletter Sign Up
Receive updates about TransAction and other initiatives at NVTA.