The Northern Virginia Transportation Authority's TransAction Plan is updated every five years. The current version was adopted in October 2017 and includes more than 350 multimodal projects aimed at improving mobility and reducing congestion in the region. Local jurisdictions and agencies can request NVTA regional revenues to fund eligible TransAction projects, typically every two years. Projects approved for funding are subsequently incorporated into the Authority's Six Year Program. After a series of one and two-year funding programs, the Authority's inaugural FY 2018-2023 Six Year Program was adopted in June 2018. The current update to the Six Year Program for FY2020-2025 commenced in July 2019, and will be adopted in June 2020.
The next update to TransAction commenced with a Listening Session on January 9, 2020 at 7:00 p.m., and the TransAction Plan is expected to be adopted by December 2022. 
January 9, 2020: TransAction Open House and Listening Session (NVTA's Offices, 3040 Williams Drive, Suite 200, Fairfax, VA 22031)

Opportunity to weigh in on the future of transportation and provide feedback and suggestions on long-range multimodal transportation planning
Open House: 6 p.m. – 7 p.m.
Listening Session as part of annual Organizational Meeting: 7 p.m.
**Now Past Due**  **If interested in providing feedback on TransAction, please sign up in advance at TheAuthority@thenovaauthority.org with the subject line: TA Listening Session: Public Comment.
The presentation from the TransAction Listening Session, can be found here.

Late Spring 2020: Post RFP for TransAction Consultant
Early Fall 2020: Authority Selects Consultant
Spring 2021: Public Engagement (topic: transportation needs)
Fall 2021: Public Engagement (topic: priorities)
Late Spring 2022: Authority Hosts Open House and Public Hearing; Public Comment Period
Fall 2022: Finalize Reports
December 2022: Authority Adopts TransAction
If you would like further information on TransAction or the Authority's Six Year Program, please contact us at TheAuthority@thenovaauthority.org.
TransAction is the multimodal transportation master plan for Northern Virginia. It is a long range plan addressing regional transportation needs through 2040. The Plan focuses on eleven major travel corridors in Northern Virginia, and identifies over 350 candidate regional projects for future transportation investments to improve travel throughout the region.TransAction is not bound to any budget, and proposes more projects than can realistically be funded. The results of TransAction are used to inform the NVTA's Six Year Program for capital funding, guiding decisions about which transportation improvements the NVTA should prioritize for investment.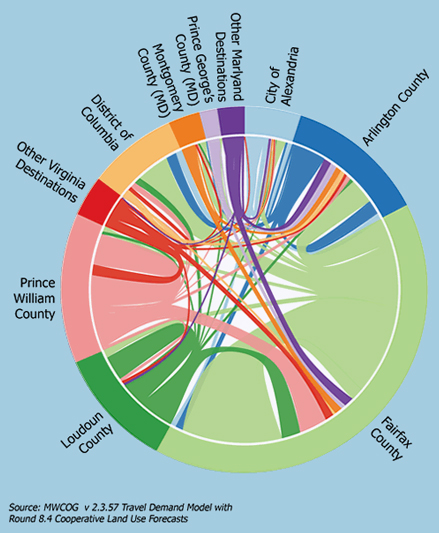 The February 13, 2020 Authority business meeting kicked off with Keith Jasper, Principal, Transportation Planning and Programming, NVTA, and Dee Allsop, Ph.D., Founding Partner, Heart+Mind Strategies, presenting the results of NVTA's 2019 Transportation Perception...
Driven by InNoVation Newsletter Sign Up

Sign up for the NVTA Driven by InNoVation newsletter to receive a regular digest of transportation technologies and emerging travel trends - from Northern Virginia and across the globe. Please enter your information below and click "sign up" to register.
NVTA
Newsletter Sign Up
To sign up for the NVTA Update newsletter and stay informed about the latest activities, project updates and initiatives at NVTA, please enter your information below and click "sign up" to register.